Notice of Spring Festival Holiday
---
Dear new and old customers and industry colleagues!
  The Spring Festival is coming. According to the relevant provisions of the Notice of the General Office of the State Council on the Arrangement of Some Festivals and Holidays in 2022 and the actual situation of our company, the Spring Festival holiday is now arranged as follows:
  Holiday time: from January 28, 2022 (December 26) to February 7, 2022 (the seventh day of the first month), a total of 11 days; On February 8 (the eighth day of the first month), he officially went to work.
  New and old customers can still contact the sales manager of the company if they need, and the shipment will be arranged uniformly after the year. Sorry for any inconvenience!
  The year 2021 is coming to a wonderful end. Thank you for your support and company this year. In 2022, we will continue to work together with you to provide you with better products with redoubled efforts and new spirit!
  Here, Jiangsu Dawei Environmental Protection Technology Co., Ltd., together with all the employees of the company, wishes you in advance: family reunion and happy New Year!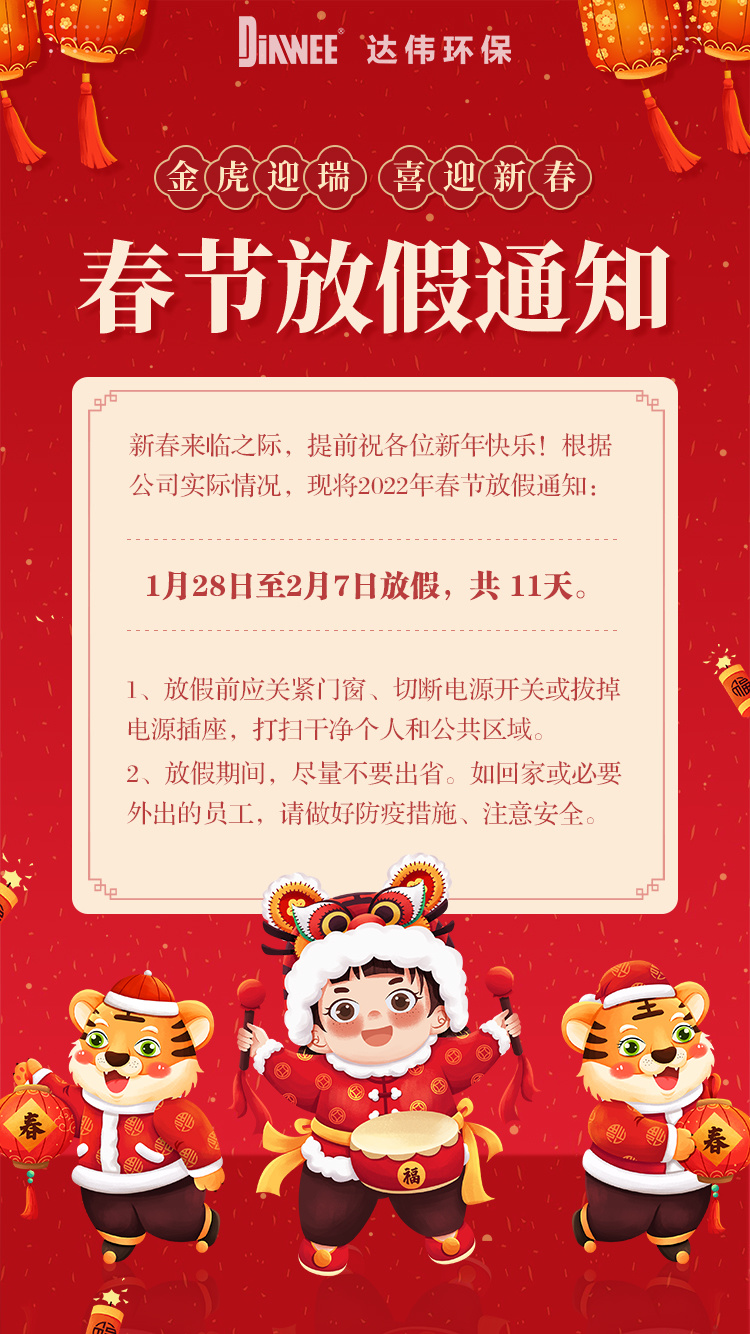 ---
---
Latest News